---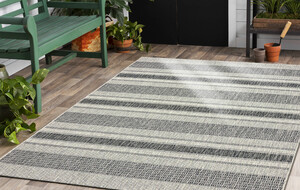 LR Home Indoor / Outdoor Rugs
Sir, You Need An Area Rug!
We can't keep quiet any longer. From man cave to bachelor pad and beyond, we've noticed a situation and we just can't let it stand. Sir, you need an area rug. Area rugs aren't just a way to tie the room together. No. They dampen sound, offer warmth, and cushion footsteps. And yes - they just look great. This collection of Indoor / Outdoor area rugs from LR Home offers you the opportunity to pick up one for the patio, one for the living room, and one for the bedroom too. But the best part? Your space will look put together and stylish while adding supreme comfort.
Sale Ended
The sale has ended for this item, but check out our other amazing sales.